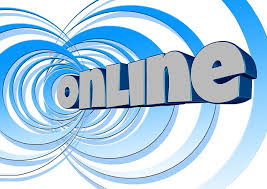 The Appeal of an Online Business
Do you experience feeling shattered at the end of a working day? Are you fed up with commuting to and from your companies workplace? Do you feel that personal success is getting further away with each passing day? Are you looking to do something different? Do you want to be independent? Interested in how to start an online business to make money online?
You will have dozens of questions flying around in your head as you seek details and answer how to create an online business website.
Do you want a part-time business to earn some extra money to pay for holidays?
Are you looking to replace your full-time income?
This website could answer your questions about an online business.
On this online business review site you will find articles on every facet of research. We offer you ideas how to register and set up your business to work from a home office as a sole trader .
We do not subscribe to or advertise any magic bullets or quick fixes on these pages, if that is what you are looking for, save your time and bail out now.
What you will find is information to set up a professional website that will outlast and protect you against the Google changes in algorithms. Helping you to build a worthwhile long-term professional quality business website with a sustainable income.
You will also hear those horrible words 'work and self-discipline'. You may hear the word entrepreneur elsewhere, but those that give themselves that title will never be one. The good news is that you do not need to be one to complete a profitable online business.
What you will find are details dedicated to starting a business or developing the one you have. It will protect you from having information overload, and will discourage you from jumping from idea to idea. I appreciate that this will not appeal to many people who have read so far, if that is the case once again save your time and bail out.
If you read further you will find explained a resource of ideas in a step-by-step process. Ideas to help you make money with the opportunity to ask questions every step of the way.
The site will develop so you we invite you to subscribe and come back often. Take the opportunity to review it and share with other readers your stories of success.
Now are you ready to start building your long-term online business website?
What are the details of your strategy?:
If you are thinking, "strategy – what do you mean strategy?".
Take a step back.
Don't worry most people set up a new Internet business with enthusiasm on day one.
They start a business idea which they believe will prove to be better than the Amazon marketplace.
Their heads are so full of dreams they rush in without researching the market or creating a business plan.
This is the main cause for them jumping from opportunity to opportunity looking for "the secret".
Let me at the outset give you the "secret" so that you are not distracted any further.
How many times have you read -"The secret the Gurus refuse to show" – let me tell you there is no secret to building a successful business.
It is just like building a business for a bricks and mortar outlet. There is just hard work, a special strategy and self-discipline. Businesses online and off-line do not need 101 guides on different ways to succeed. They need a campaign of a few thorough and consistent applied tactics to bring in big profits.
A strategy is the overriding aim of your online & digital business, where you want to be, when you want to be there and how you will get there. 'If you do not know where you are going – how will you know when you get there!"
You may decide to sell your own products and services. You may select products and services of someone else. You could sell the products of your off-line business by way of an online shop.
Before you can develop your niche, you need to ask the questions, Who, What, Where, When, Why and How of your self.
Even with this web site although I have many others, I asked:
Who are the details intended for?
What special information did I want to impart?
Where will I give that Information?
When will I introduce new ideas?
How will I present the reports and information?
Then finally to me most important of all and the foundation of any business, WHY do I want to give this complete information.
Your tactics are the direct steps you must take to reach your goal. In other words How you will achieve what you want to achieve.
Do you know most successful Internet businesses use just 3 or 4 marketing techniques/tactics.
To help you clarify the difference between Strategy and Tactics.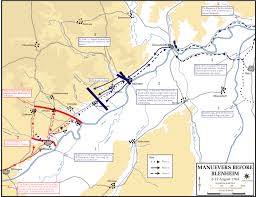 In a war the strategy of a battle is to overcome the enemy.
The tactics are what artillery, tanks, planes and troops you need to achieve that end.
You can start a business while you work from home with some e-commerce software.
Who is your business aimed at?
You cannot be all things to all people. You may have a social network. You may appeal to all the people some of the time. You may appeal to some of the people all the time but you can never appeal to all the people all the time. So you need to work out WHO you are selling to or providing a service for.
To build a successful online business you need to have a clear idea of who you are aiming at.
Are you aiming for the young market?
Are you aiming at the mature market?
Is it the person just starting out to build a career or start a business?
Those who have just become a new house owner?
If you are clever with your hands you could appeal to the D-I-Y enthusiast
If you are passionate about a hobby or past time, appeal to fellow hobbyists?
Do you want to appeal to the International network?
These are all questions that need answers before setting out. Then you need to know where you will find your ideal customer.
The reason you need to clarify who you are appealing to is important, it enables you to talk to them when you are creating content. That content will become a conversation between two people. This increases its clarity and appeal.
What do you want your online business to stand out for?
You may be fortunate in that you already have a clear business plan template of what you want to provide for your customers.
Yet even if you do, you have no idea if it provides an opportunity of making a comfortable living. Working from home while embarking on a road of discovery is not easy.
By the way, even if you have new business idea of what you want to provide, it is still handy to go through these exercises.
There are a six different types of website:
A micro site:
This type of site is going out of favour, as it has been misused. Google is downgrading them unless you build one to be a landing page to take visitors to the next level which must be a legitimate site.
Many people buy a domain create a page covered in Adsense and keywords in the belief that traffic will come and click on the adverts. Sorry – it does not work.
A mini site:
This type of site is more acceptable. It is usually built by a small company or individual marketers' to have an Internet presence. It consists of a home page, a page telling about services or products, a contact page and a page laying out prices or rates for services. These are also known as brochure type websites built to create sales of say an e-book.
A content site:
These are Google's most favoured sites. They have top rate content designed to help visitors. They can include news articles and "how to" content. They can offer ways for the visitor to interact with the site maybe leave a comment or ask a question.
Google wants to offer its searchers information about their search query. A content site should offer that information.
A blog:
This is another version of a content site. The main difference between this type and the last type is that the information on a blog site appears on a time-line.
A forum site:
A forum can be part of a main site or a stand alone site. In both cases they offer visitors the opportunity to air their views, ask questions and get solutions.
An e-commerce site
:
This is perhaps what everyone thinks of when they start to build a website. Yet it can link from say a content site with the content offering a solution to a problem. The e-commerce site offering a product or service related to the solution. You could have an affiliate site offering a product that from a third-party through you.
You will also learn about the correct method of search engine optimization (SEO). How to get organic traffic without spending a great deal of cash.
So I hope you will enjoy these pages, and you will decide to use the comment sections on each section. If you want anything covered just let me know I will do my best to help you start an online business to be proud of.